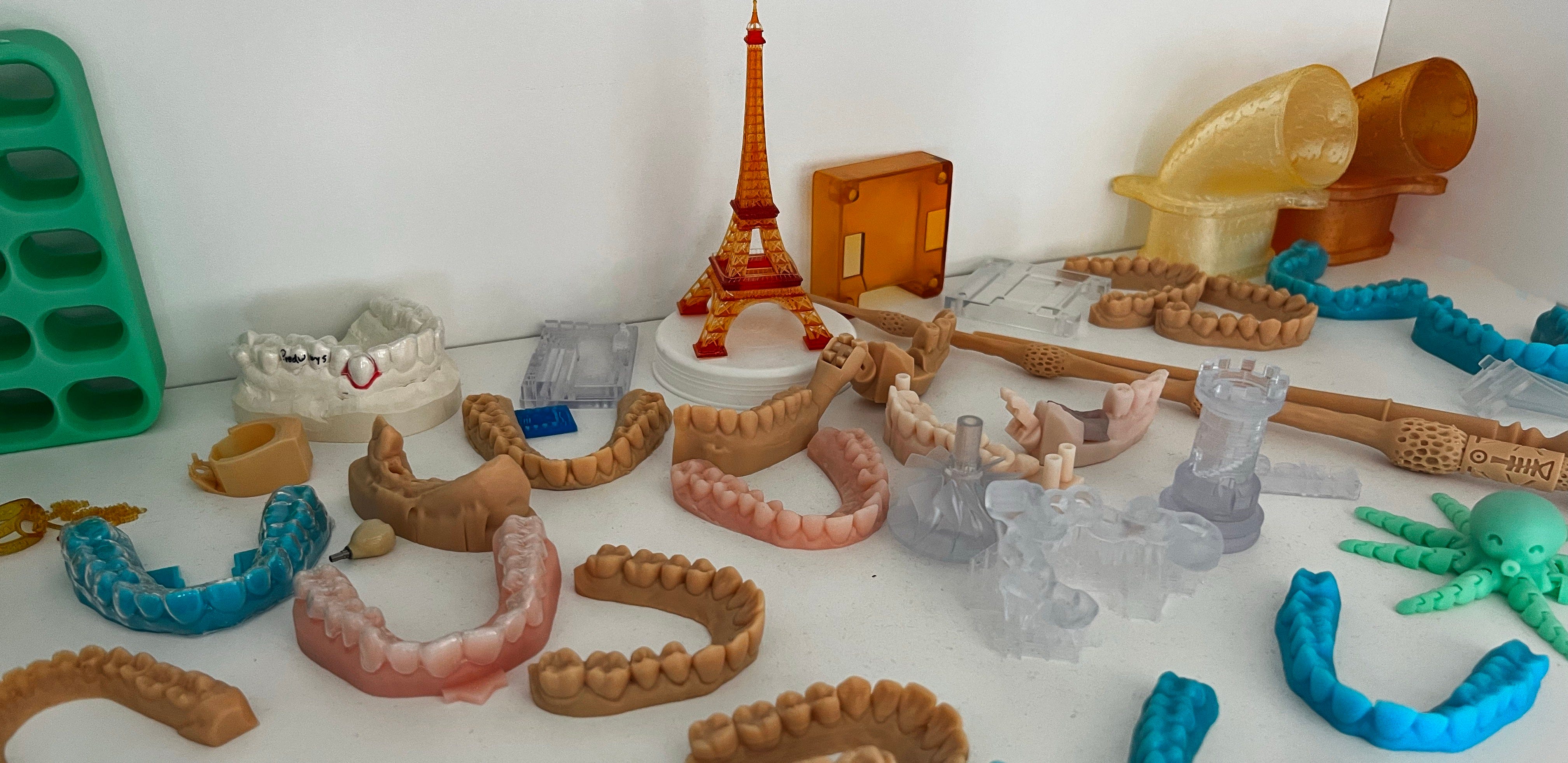 DENTAL INDUSTRY
In 2009, we introduced e-dent 100, the world's first 3D printable composite for temporary restorations. It was also the first material for direct 3D printing of dental restorations to receive FDA 510(k) clearance in the United States.

In 2010, for the first time, we presented a concept for 3D printing of removable full dentures. It was enthusiastically received by the dental community and has been widely discussed at national and international dental conferences and lectures.

Over the years, we have continued to expand our resin portfolio, so that today we can cover almost any dental application that can be printed.
HEARING AID INDUSTRY
As a true pioneer in the industry, we have been supplying our resins to renowned hearing aid manufacturers from the very beginning.

Our developments have contributed significantly to the digitalization of the industry and the optimization of process chains.

The materials cover a wide range for the additive manufacturing of individual hearing aid shells in a variety of colors, as well as custom earmolds.
JEWELRY INDUSTRY
Additive manufacturing of lost models plays an important role in the jewelry industry. Tailored to specific applications, we have developed a range of residue-free, combustible resins that can be used with 3D printers from a wide range of manufacturers.

Our product range includes resins for prototyping as well as casting materials for large volume and highly filigree objects.

In addition, we offer customization of materials to meet the ever-changing needs of this highly dynamic industry.